Planète Sauvage Zoo (45 minutes from the campsite)

Go meet the animals at the many worlds of Planète Sauvage Zoo near the campsite.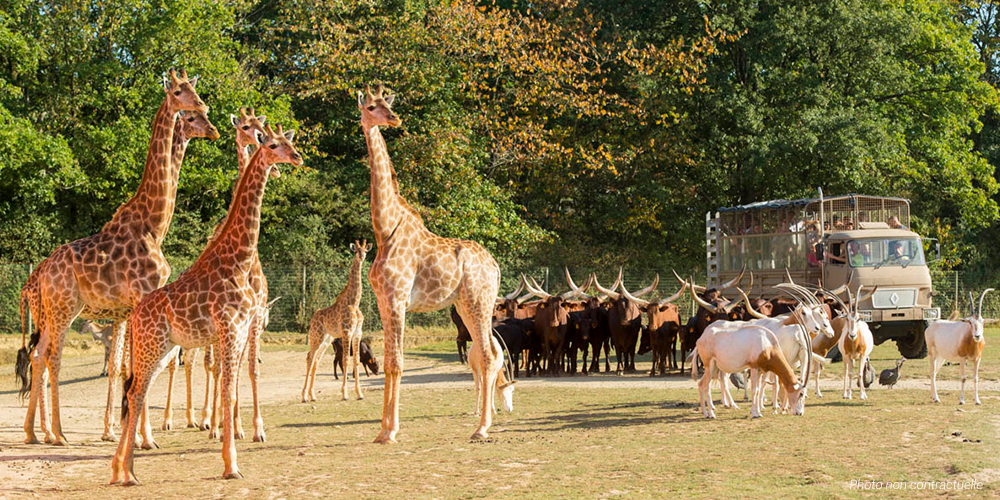 Safari
Take a safari in your car! Follow the 10 km track to see elephants, rhinoceros, lions, tigers, giraffes, and more. Children and adults will be in awe of these incredible animals!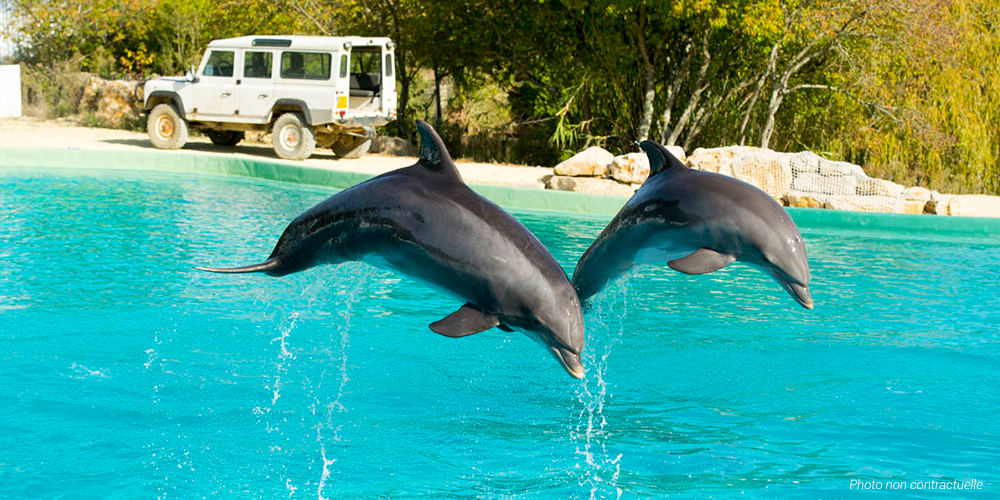 Cité Marine
Head to the Cité Marine to meet the dolphins! Attend the dolphin show in this watery wonderland. Their pirouettes, jumps, water jets and special effects will amaze you. Then spend some time with the dolphins in the depths of the underwater gallery. Dive into their world in this 100 meter tunnel.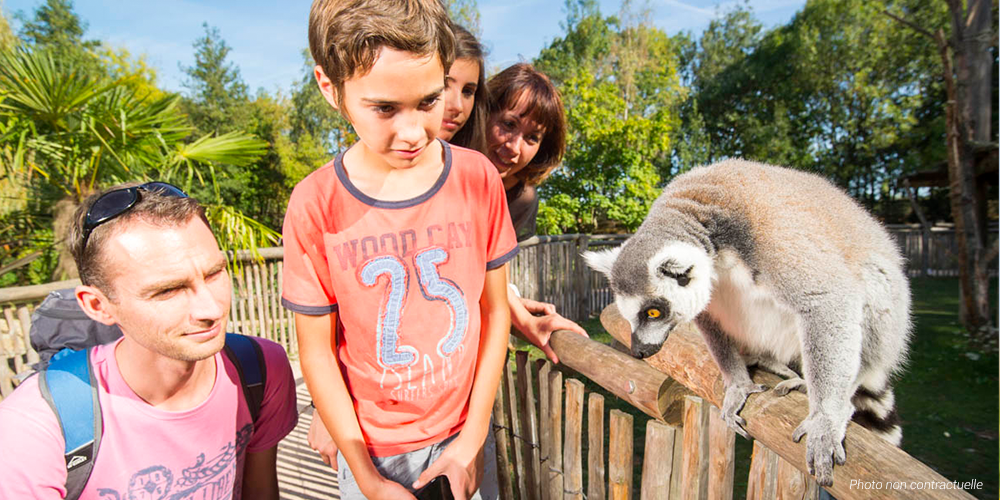 Jungle Walk
Take the Chemin de Brousse and continue your tour of the park. You will visit the village of Kirikou and admire meerkats, cranes, ibis, and more. Visit the Reptile Ark to see snakes, reptiles and lizards. Continue to Madagascar and discover lemurs in the wild.
Take the Jungle Walk and to observe the macaque families with their young. You walk high above the jungle along a 250 m bridge, suspended 6 m up in the air.
Spend a day as a zookeeper at Planète Sauvage for an experience like no other. You will get closer to the animals than most people have the opportunity to do!