Guérande (45 minutes from the campsite)

Explore the art and history of Guérande...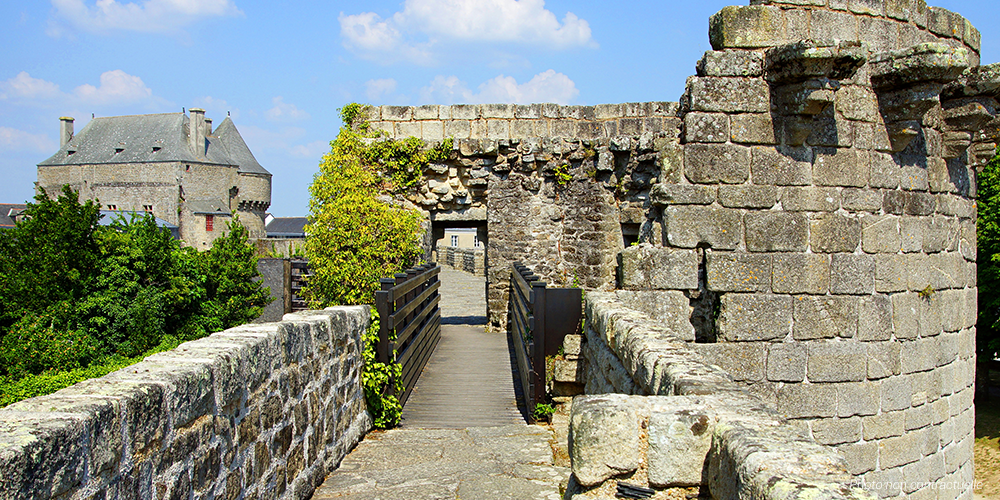 City of the Dukes of Brittany
Visit the medieval center of Guérande; learn the history of the Dukes of Brittany. After the sacking of Guérande, the town's 1,300 meters of defenses had to be reinforced. The fortifications include ramparts which are classified as a historical monument and 4 large gates. The main entrance to the medieval city is the Porte St Michel, a gate of impressive size flanked by two half-circle towers. Visit the ND La Blanche chapel, the oldest building in the city. Stroll through the streets of Guérande and admire the corbelled houses, cobbled streets, souvenir shops, restaurants, café terraces, and more.
Learn all about the history of Guérande and the museums!
Take a guided or unguided tour of the ramparts and medieval city and enjoy both the history and the view of Guérande.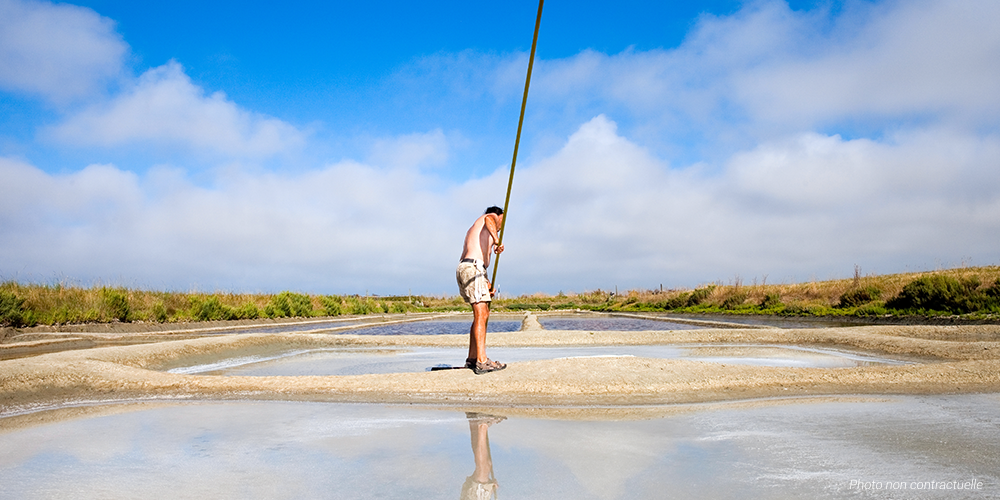 Guérande Salt
A land of salt since time immemorial, Guérande is known for its "white gold". The famous Guérande salt was already being harvested during Roman times. Today, salt is still harvested in the marshes of Guérande, where you can visit one of the salt works. You will learn all the secrets of the centuries-old profession of salt worker. Be sure to take home a few sachets of Guérande salt, some salted butter caramels, or some delicate and delicious fleur de sel.
The salt workers' house explains the history of salt, crystallization, harvesting, and the ancestral occupation of salt worker.
Terre de Sel takes you on a discovery tour of the salt marshes, followed by access to the exhibition space and a stop at the souvenir shop.