Recreation
Looking for peace and quiet? La Prée Campsite is the perfect place for you. Make new friends with our activities and play pick-up games! We have activities for everyone.
.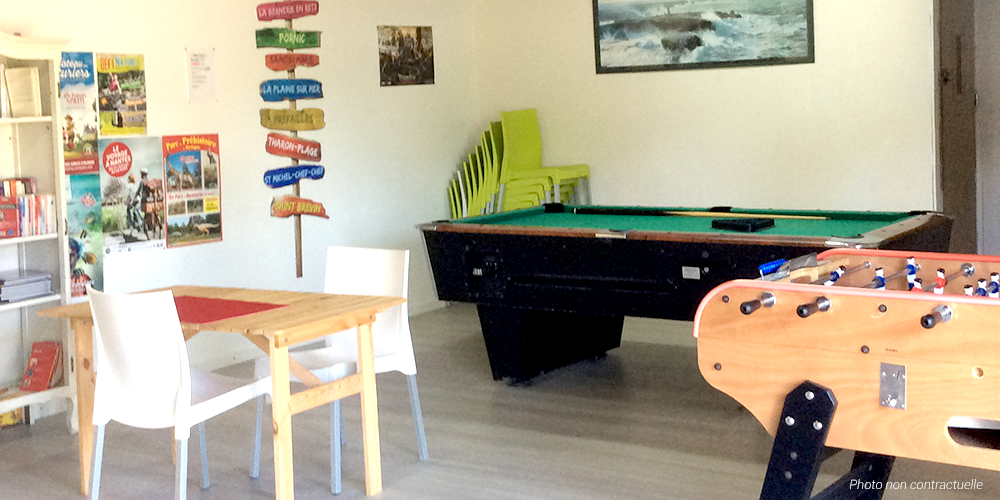 Games room
Come and enjoy our games room with free Wifi. We have billiards, foosball (for a fee) and board games, or you can snuggle up with a good book.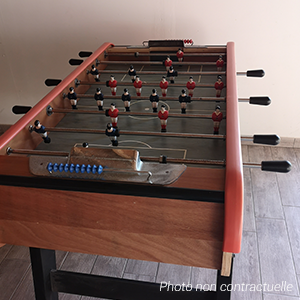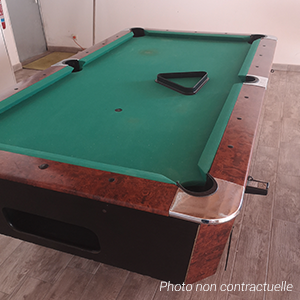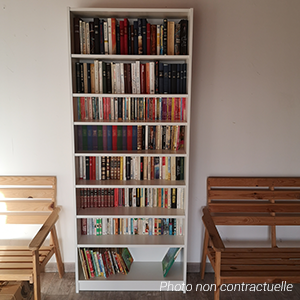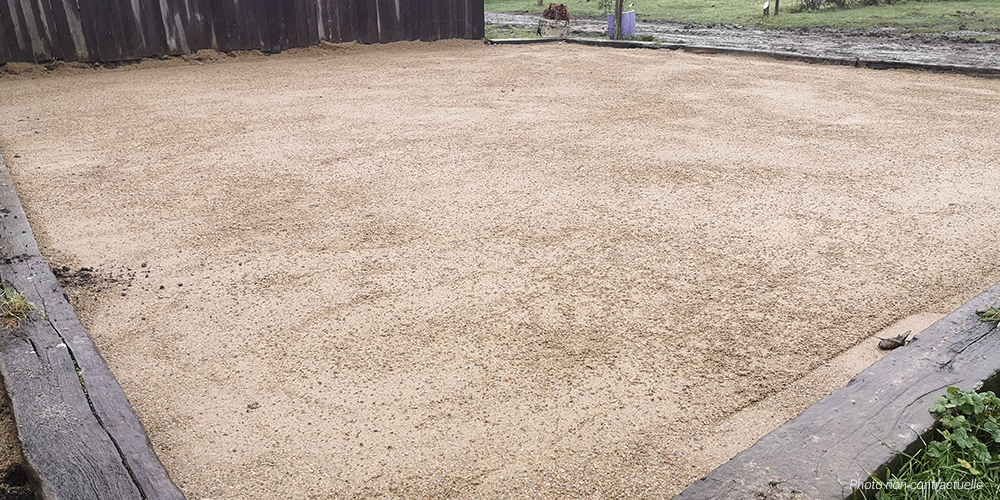 Petanque
There will be winners and losers! Our petanque court is open to all, so go ahead and play.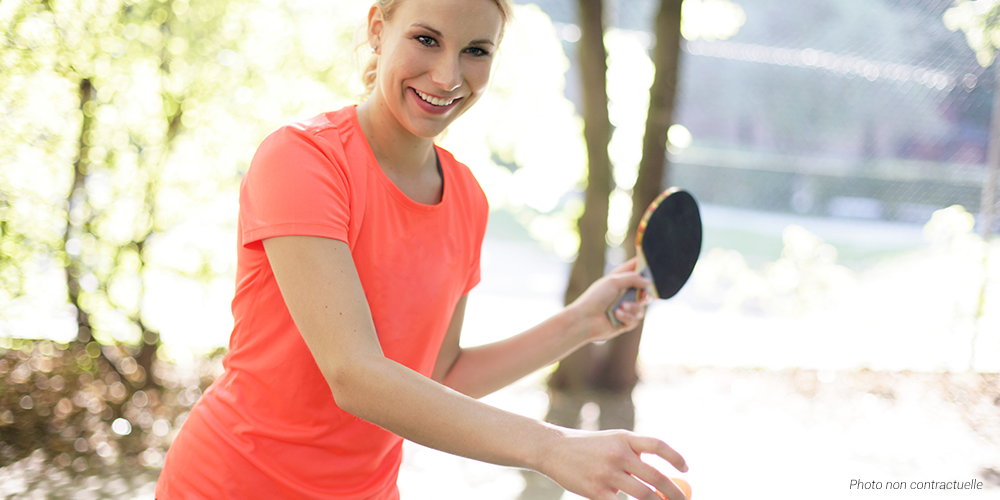 Ping-Pong
Forgot your racket? Not to worry, we can lend you one.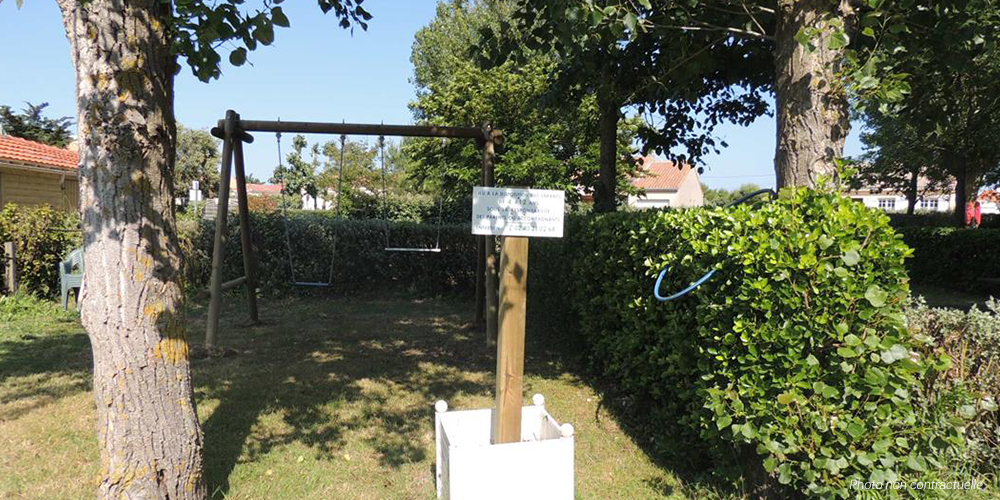 Swing
Children can have fun on our swing.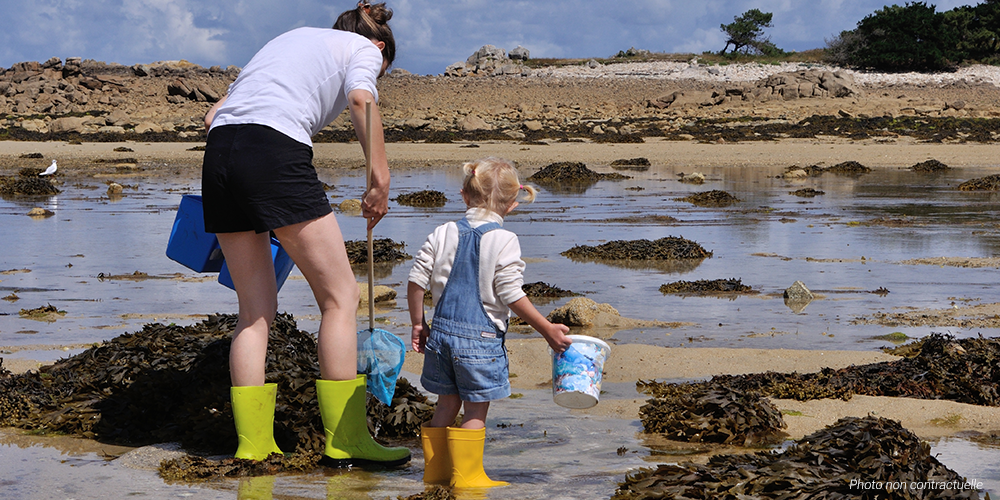 Direct access fishing
Our campsite is ideally located near the best fishing in the Loire-Atlantique. You can fish for: mussels, clams, winkles, shrimp, wild oysters and limpets. The Jade Coast is known for the excellent quality of its shellfish. Please respect our fishing quotas: 3 kg for clams, 4 kg for cockles, 5 kg for mussels, 2 kg for scallops and 3 kg for whelks. Enjoy the day fishing with your family followed by a delicious meal our 2-star La Prée Campsite.
Plan fishing trips with friends : http://appcj.wifeo.com or http://www.fnppsf.fr.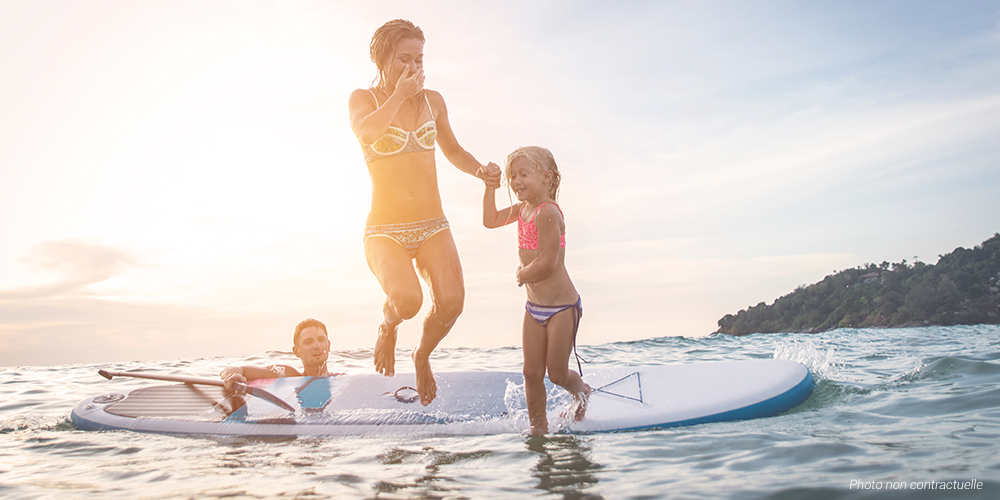 Beaches and water sports
Port Meleu beach is located to the east of Préfailles, Anse du Sud is located south of Pointe de St Gildas and the Grande Plage is the closest to town. The Préfailles beaches have all been awarded the Pavillon Bleu label and are monitored in July and August. Bring your family and friends to bask in the sun and swim in the sea. You will appreciate the many shops and restaurants nearby that you can explore before or after relaxing on the beach.
Whether you are trying a water sport for the first time or are a seasoned professional, your holiday on the Préfaille coast is the perfect time for fun in the sun. You can take sailing lessons in a catamaran or optimist. Try kayaking at Pointe St Gildas with family or friends. Rent a boat or jet ski for a ride on the water with your loved ones. Or test paddleboarding, a board sport for 8 years and up.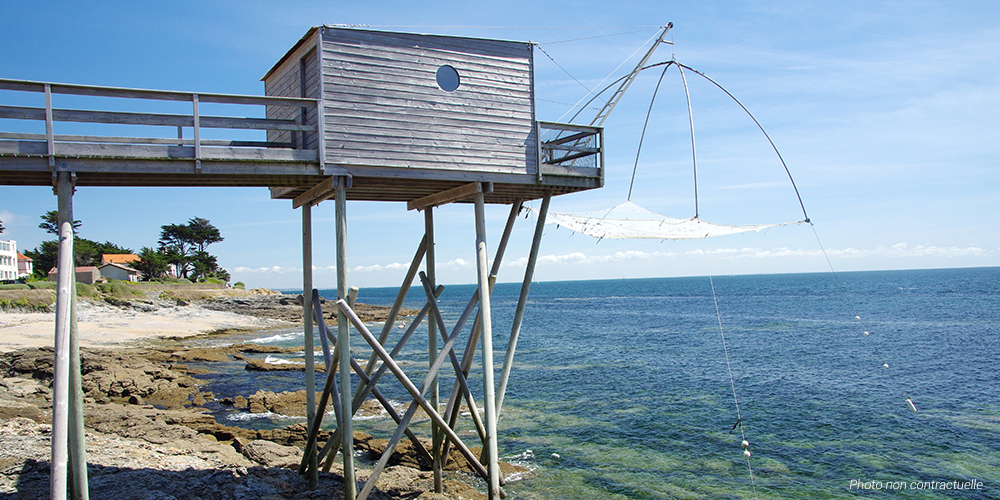 The Customs Trail
This trail stretches along the 45 km of coastline from St-Michel-Chef-Chef to Moutiers-en-Retz and passes right in front of our campsite. Choose between the following routes: Pasquin Valley (5.5 km), Pointe Saint-Gildas (7.5 km), or Port of La Gravette in La Plaine-sur-Mer nearby (10.6 km). The more adventurous among you can hike the GR34 trail to the Guérande peninsula, from the Arzal dam to the Saint-Nazaire bridge. Take a deep breath of the fresh, sea air.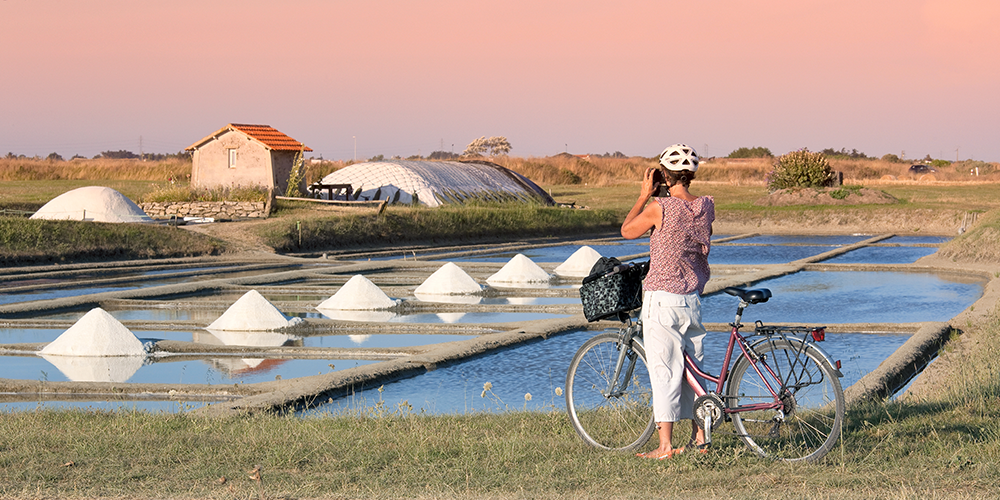 Vélocéan and Vélodyssée Cycling Routes
Vélocéan is a safe, marked cycling route that runs over 140 km from Saint-Nazaire to Piriac-sur-Mer, an authentic little town. You will pass by large sand beaches, small rocky coves, salt marshes, Pornic Castle and the beautiful villas of La Baule. Gorgeous sites to explore!
The Vélodyssée is the longest cycling route in France, covering more than 1,400 km between Brittany and the Basque Country, starting from your 2-star campsite in La Prée. Discover the coastline from St-Brévin-les-Pins to the Bay of Bourgneuf by bike. Marvel at the gorgeous scenery!